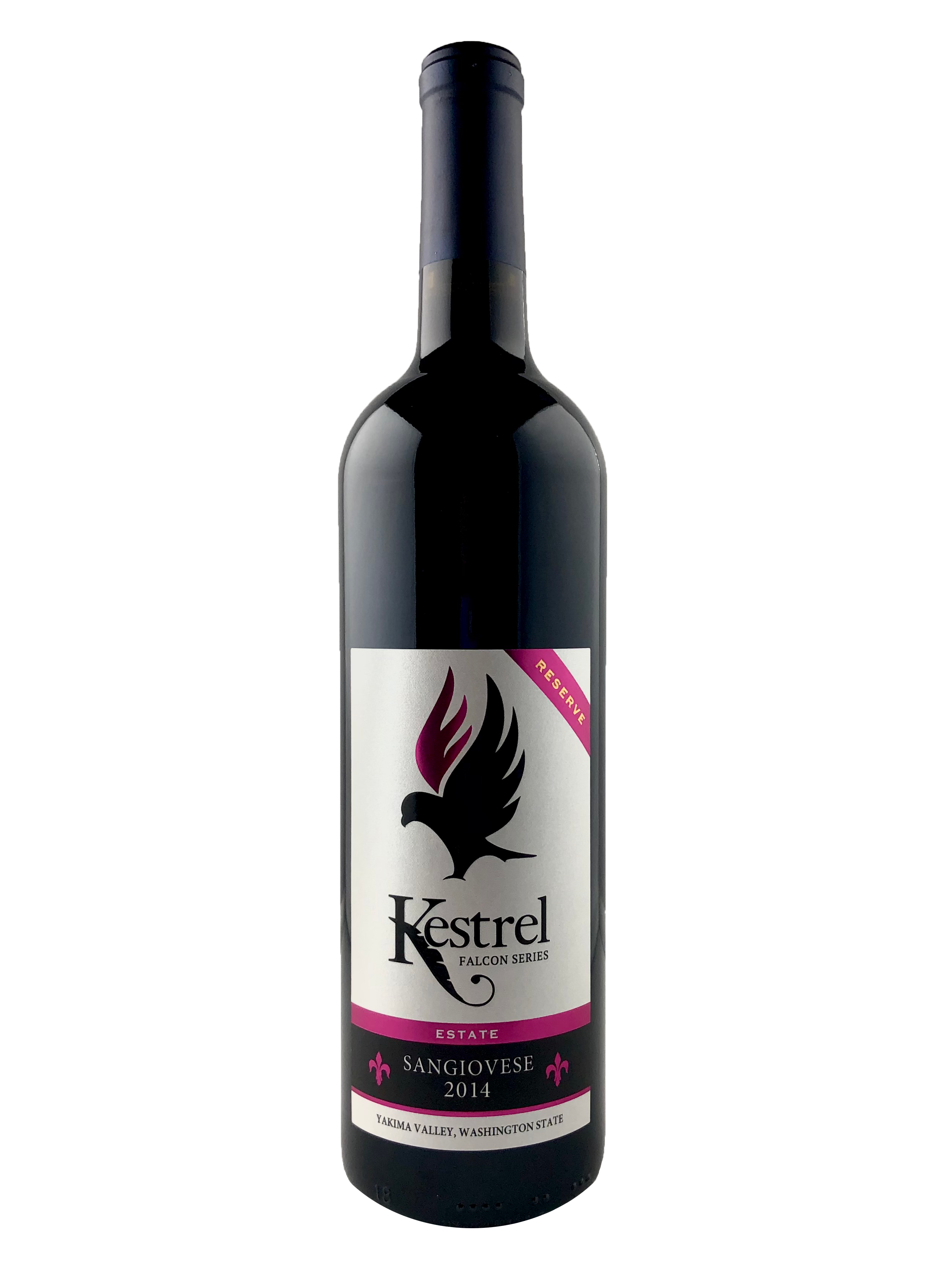 2014 Sangiovese Reserve
This reserve Sangiovese is an enthralling deep garnet. The nose beckons with notes of toast and lavender with an edge reminiscent of fresh herbs like sage and dill. The elegant body is full and flavorful with black tea, licorice, and leather. It was barreled for the perfect amount to time to create the beautiful complexity that will greet you in your glass. Pair this wine with hearty and spicy meats to complete your journey.
| | |
| --- | --- |
| Varietal Composition | 100% Sangiovese |
| Vineyard | Kestrel View Estate |
| Appellation | Yakima Valley |
| Alcohol | 14.6% |
| Volume | 750 ml |
Sixtus AD I
Introducing our first edition of Sixtus! This bottle contains 6 vintages of the best of our Cabernet Sauvignon, starting back from 2013 through 2018, in one bottle. Carefully selecting our highest quality Cabs, the end product is something heavenly. The aromas are rich and bountiful, with the age of the wines providing an earthy complexity that keeps giving. The flavors of caramelized oak, toast and sweet cedar glide across your palate, with an elegant finish. We hope you enjoy this wine as much as we do!
| | |
| --- | --- |
| Varietal Composition | 100% Cabernet Sauvignon |
| Vineyard | Kestrel View Estate |
| Appellation | Yakima Valley |
| Alcohol | 14.0% |
| Volume | 750 ml |