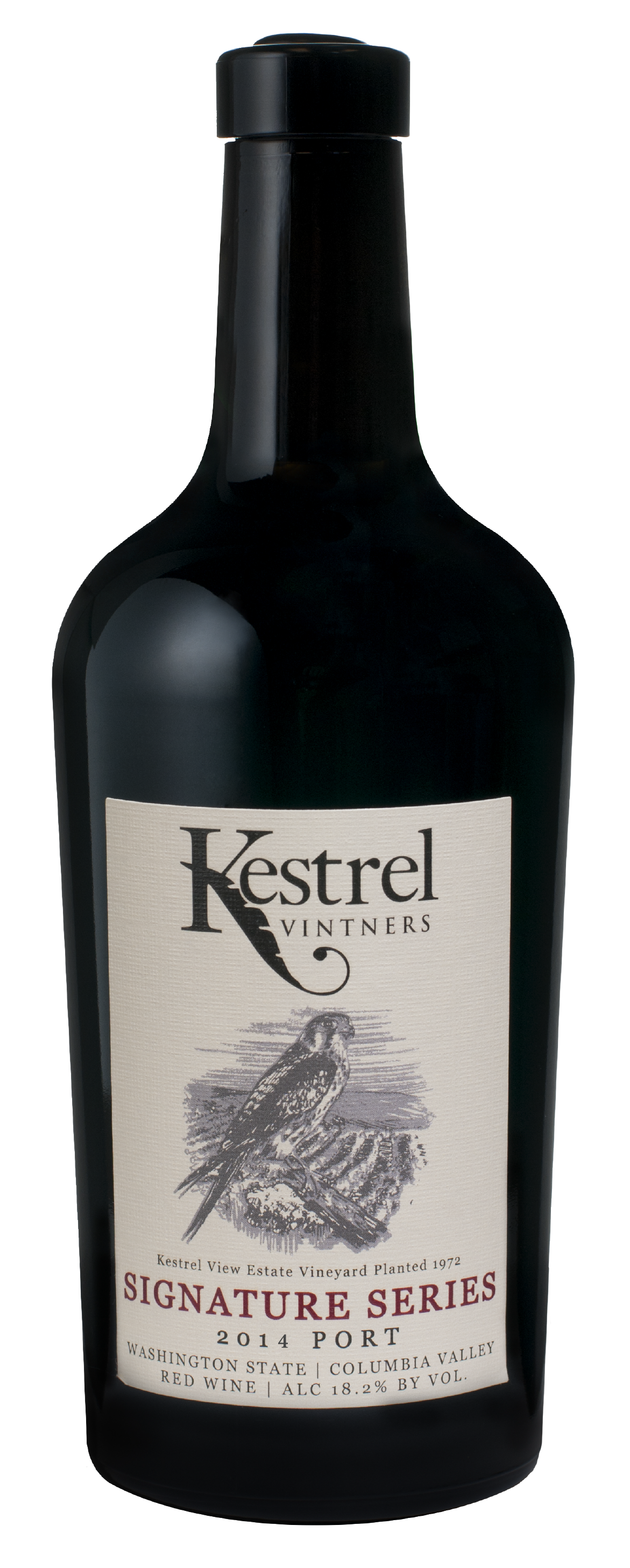 2014 Port
 This is a unique port blend we came up with after using several different varietals. The color is dark and inky and appears heavy. The aromas of big fruit mixed with spice and heat are very inviting. Jam aromas of blackberry, huckleberry and pie notes are complemented with oak, tobacco and licorice at the end. The natural sweetness preserved from the grapes is balanced by the brandy. The result is a long powerful finish. Perfect for an after dinner drink, or just by the fire, on a cold winter night.
10 Year Tawny Port
This wine is a deep garnet fading to a medium tawny at the edges. It is clean, bold, and intense with aromatics of dried fruits, fig, licorice, brandy, caramel and toffee. On the palate, you will find notes of dried cherries, hazelnuts, caramel, and finishing with the tingle of cinnamon spiced acidity with the warmth of the higher alcohol.


2016 Ice Wine
This sweet yellow nectar is vibrant and bursting with flavors such as: apricot preserves, clover honey, baking spices, golden raisins, caramelized sugar and honeysuckle. We were able to pick and press the grapes without any chance of thawing. Conditions are only right to harvest ice wine when the temperature is below 17 degrees Fahrenheit and the fruit remains frozen until pressed. Ice wine is not something that we can produce every year. If the extreme cold doesn't come, or the birds beat you to it, all is lost.